Selling Your House With A Mortgage [Quick Guide]
We all aspire to be mortgage-free, yet the majority of us take a very long time to pay off a mortgage.
Given that you technically own your home with the bank, how can you sell it? It seems difficult, but it's actually very easy to handle. You could still sell a house even if you have a mortgage in order to upgrade, downsize, or get off the market completely.
It's essential to understand your responsibilities to your lender, the costs involved, and how long it takes to execute a transaction. In this quick guide, we'll show you what you need to know.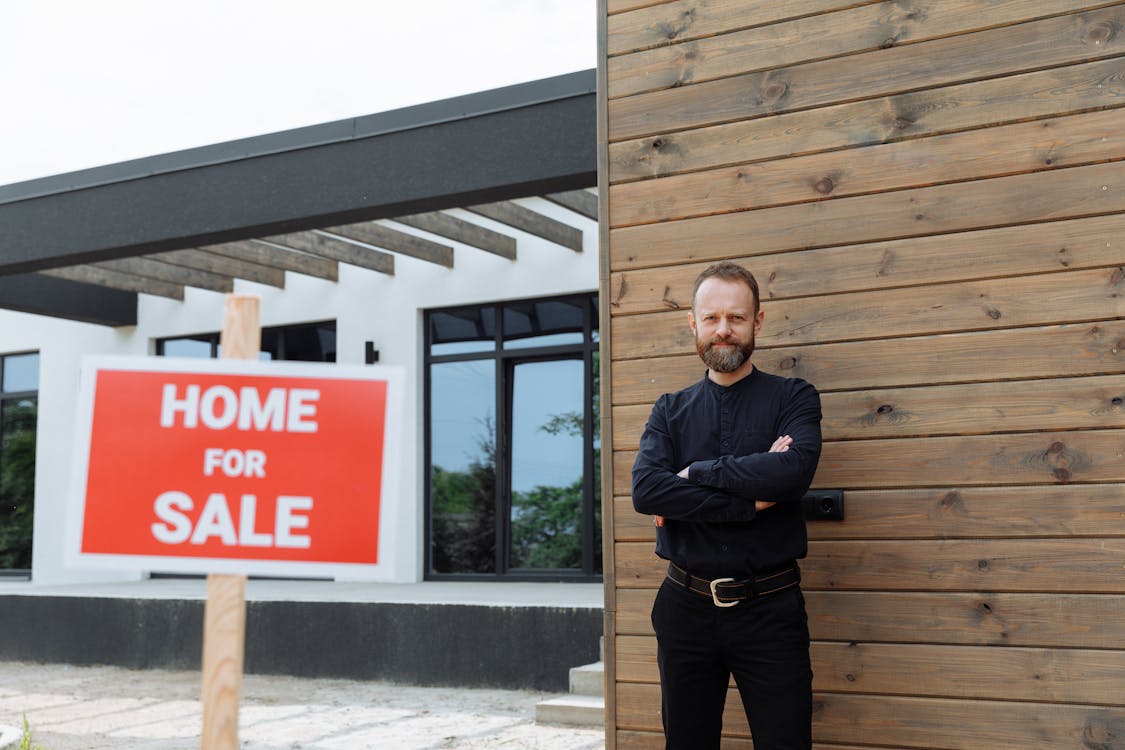 What Would Happen To Your Home When You Sell It?
If possible, you should have enough equity in your home to cover closing costs, pay down your loan balance, and make a profit when you sell. At closure, the buyer's funds are used to first cover your outstanding loan debt and closing expenses before the remainder is given to you. With that in mind, you should check with your mortgage company to determine if a prepayment penalty applies to your loan if you plan to sell your property shortly after buying it.
Can You Keep Your Existing Mortgage?
The good news is that switching homes need not entail switching banks. Home loans are "portable," which means they can be easily moved to the succeeding property.
The benefits include reduced paperwork, quicker turnaround times, and the avoidance of potential application costs for subsequent loans. You may also maintain your existing loan information, rates, payoff schedule, and setups.
You'll require a "substitution of security," as it is termed. By doing this, you transfer your present property's mortgage to the new one. By providing greater interest rates to keep your business, your lender could also make it incredibly alluring to keep your current loan.
What Happens If You Have Negative Equity?
If your house has negative equity, you owe more on it than it is worth. This is a perfectly legitimate approach to selling your house, but you should be aware that you will be responsible for the difference. It is often advisable to keep your property until the value increases enough for you to be able to pay off your mortgage.
Furthermore, a short sale is a possibility if you're having trouble making your payments and need to relocate. When a mortgage company accepts less than what you owe on the mortgage, this situation happens. Lender approval is required for the transaction. Although this damages your credit and limits your ability to get a mortgage in the future for a while, it's less unpleasant financially than going through a foreclosure.
Other Fees That You Need to Consider
You should budget money for conveyancing, marketing, and agency commissions in addition to banking expenses. For the legal fees associated with the transaction, which are handled by a conveyancer or solicitor, be sure to allocate between $800 and $2000. Depending on the states and territories you live in, prices change.
Also, your real estate brokers could charge a flat fee or take a tier-based commission. Prior to the signing of any contracts, these procedures shall be addressed and approved.
Furthermore, the greatest person to provide you advice on a marketing budget is also your agent. Campaigns are based on market performance, the sort of housing you reside in, and where you live.
The Bottom Line
Selling a house with a mortgage is a pretty frequent thing. In fact, it's probable that the majority of real estate deals include properties whose sellers are still bound by their mortgages. Make sure you are aware of your home's payoff amount as well as the anticipated selling revenues after commissions and closing charges. That will offer you the most accurate representation of how much money you will ultimately gain from the transaction.