There are many different kinds of real estate investments, but the majority could be divided into two groups: those that include actual physical real estate, such as land, houses, and other buildings, and those that don't, such as REITs and crowdfunding platforms.
Read More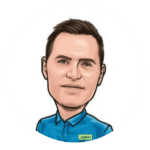 WE ARE YOUR BEST SOLUTION!
SELLER BEWARE: Don't settle for less!
Want to know if you're getting FULL PRICE?
Fill out the form to get your BEST OFFER today!