As a seller, you should be ready for everything and take steps to manage any variables that can significantly affect your revenue.
Read More
Many sellers choose to conduct a pre-inspection before prospective buyers even enter the property since the inspection report is a crucial aspect to ensure the closing deal.
Read More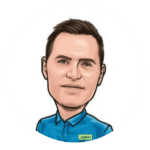 WE ARE YOUR BEST SOLUTION!
SELLER BEWARE: Don't settle for less!
Want to know if you're getting FULL PRICE?
Fill out the form to get your BEST OFFER today!